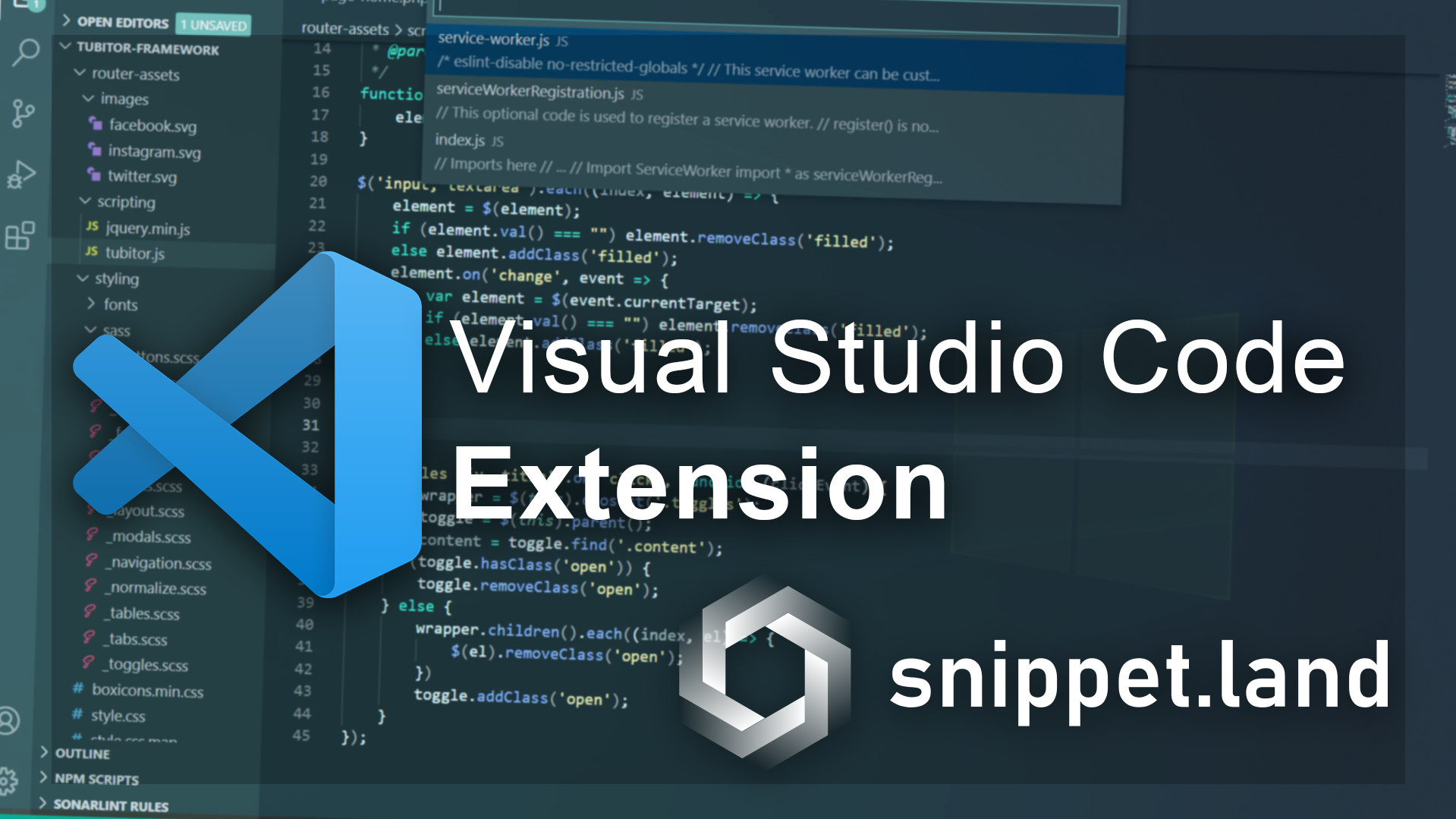 SnippetLand
SnippetLand Updates March 2021
Released in January 2021, SnippetLand is a Cloud Storing and Sharing Service for Code-Snippets made for developers. Visit SnippetLand: snippet.land
Nested folders and item moving
Since the latest update, it's now possible for everyone to create nested folders. These folders can now be shared just like snippets. If a folder is shared, the targetted users have permission to all items inside, including subfolders and snippets. Also, items can now be moved between folders by simply dragging them onto the target folder and dropping them.
Visual Studio Code extension
The biggest update is the release of the new SnippetLand extension for Visual Studio Code. To simplify the workflow, with this extension it's possible to use SnippetLand inside Visual Studio Code without having to leave the IDE. With a single command, all snippets can be accessed, files selected and the content will be copied to the clipboard.
More information about the extension is on the SnippetLand website: snippet.land/extension
Bugfixes
We also fixed bugs and improved smaller things.
Published on 11/03/2021
Back to home